I'm one step ahead of you, Gar.
Now, the following image is going to seem overly harsh, and overly large. Really, the mixes aren't too bad; I have seen much, much worse sprites in my time, and I know that you're a beginner. I mean, when I first started, my sprites looked like.. Shroothoot... compared to which these are pretty darn good. However, I've all but dissected the first stage and pointed out what needs fixing.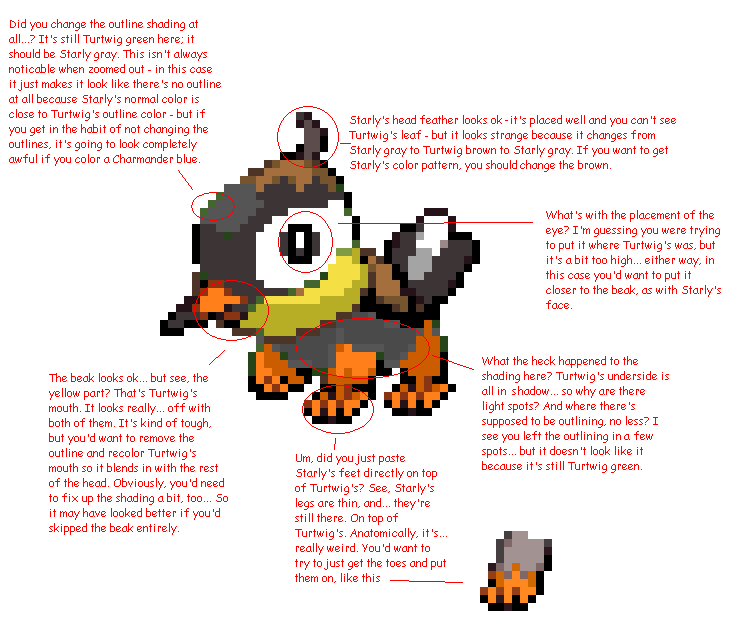 Now, keep in mind that I really hate to discourage spriters... but it does take practice to make sprites that look game-quality. I've been making sprites for well voer three years, so uh... well, I should probably know what I'm doing by now, shouldn't I? You'll only get better with time, so keep at it.
_________________
"Irregardless" and "Over exaggerated" are NEVER CORRECT EVER because they are redundant
Regardless means "without regard", and adding "ir" on the front actually makes it a double negative; exaggerate means "to overstate" so you're literally saying "over overstate."
Example:
I can not
exaggerate
the importance of this fact enough,
regardless
of how often people ignore it.