Th-those were all jokes... Colly even said, "Shouldn't you get rid of the eyes?" And I was like, "Why would I do something silly like that?"
I like the idea that Derperior's not being eaten, it's more like Victreebell's tongue. Like, Victreebell would close its mouth and look like a normal Victreebell, but then it sticks out its tongue and Derperior's just like "Hi guys" popping out and stuff. ...So like I said, it was 1 am at the time...
And yes, yes it would be easier if everyone kept track of their own stuff. However, then if
they
forget to update, everything gets messed up and it's harder for me to tell them when stuff evolves or learns attacks or any of those other things that I'm supposed to know. So we'll be keeping track so things don't get all confusing and yucky. However, if you guys have some idea of what you've got and how strong your guys are, that makes it all the easier for us to keep track of.
Oh yeah, in other news, I've been working on an advertisement. Specifically, I fixed up an old one so it looks a little more modern. Remember this one?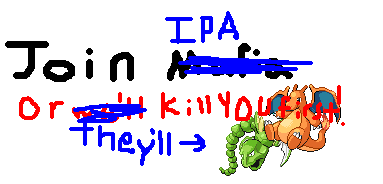 I fixed it up a bit, and now it's like this!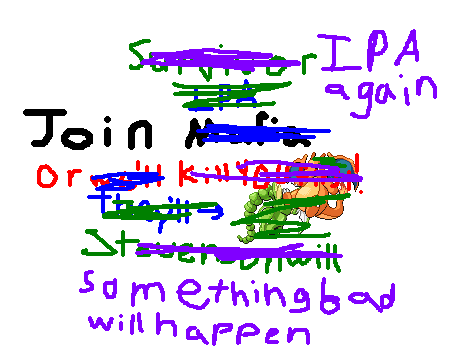 Much better, right?
_________________
"Irregardless" and "Over exaggerated" are NEVER CORRECT EVER because they are redundant
Regardless means "without regard", and adding "ir" on the front actually makes it a double negative; exaggerate means "to overstate" so you're literally saying "over overstate."
Example:
I can not
exaggerate
the importance of this fact enough,
regardless
of how often people ignore it.