Ok! Now that I'm not trying to be a little bit mysterious in a post that was supposed to be a melodramatic monologuing Aussie, I'm gonna give a little more formal closure to the IPA Apprentice Competition.
It's finally over! Wheee! First of all, that means that whatever Saber says is now
Word of God
. Unless, of course, I say otherwise. I'm still the
Head Honcho
here, don't forget. Just now Saber's kinda like...
The Radar
. And I'm kinda like living proof that
TV Tropes Will Ruin Your Vocabulary
. And possibly
Your Life
.
...The point is... most of Saber's Apprenticeship will be done through PM. So uh... if she starts doing more adminy stuff around here, she had permission to, I just didn't come out and say it because that would be pointless.
And now for what you've all been waiting for but probably weren't expecting: prizes! I know a lot of time went into this competition, so I'm gonna make it at least partially worth your while. Except that it still probably isn't because all you're really getting are pixels. But they're
cool-looking
pixels so it's Ok.
Saber:

You get three guesses as to what's going to hatch from it. Go on, guess.
Josiah: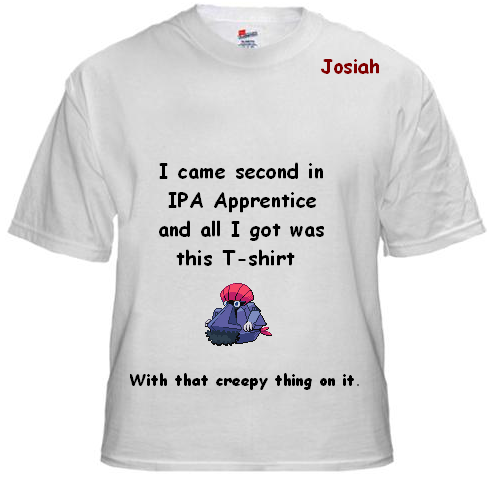 ...Oh, and you get one of these.
A Super Special Awesome Impossble Pokemon Advance Ball. It's IPA's Master Ball. Don't waste it.
Cheesey:
Cheppa Berry

Blum Berry
You hold on to these, too. You may be able to plant them or something.
_________________
"Irregardless" and "Over exaggerated" are NEVER CORRECT EVER because they are redundant
Regardless means "without regard", and adding "ir" on the front actually makes it a double negative; exaggerate means "to overstate" so you're literally saying "over overstate."
Example:
I can not
exaggerate
the importance of this fact enough,
regardless
of how often people ignore it.